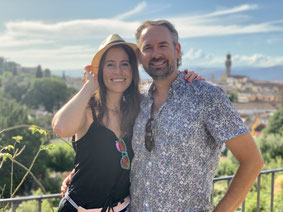 Currently residing in Gainesville Florida, my research and artistic interests include social ritual within group interactions, historical styles as artistic strategy, and the continued role of representational painting in the visual environment.  I enjoy teaching and engaging students, encouraging them to think critically about their lived experience within contemporary culture.
In the studio I bring these various interests together in a concrete form that appeals to both my visual and tactile senses while at the same time providing space for reflection.
I also have an awesome wife.